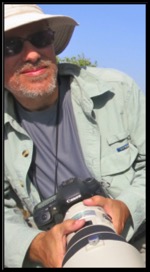 David Beebe's discovery of photography began over 40 years ago when he joined a camera club in high school. It was the start of a long and exciting journey. He initially shot black & white film in 35mm SLRs and processed and printed them in a darkroom. Ansel Adam's Zone V Metering System was at the center of his studies. He eventually moved into color photography and focused primarily on wildlife and nature. In the late 1980s he added underwater photography and video to his tool box. In 2001, he made the transition from film to digital. It still amazes David how a digital camera and a single computer have replaced both the chemical darkroom and analog video editing bay.


Regardless of how light is captured, the fundamentals remain true. David starts with an exciting subject in great light and frames it in a way that conveys that excitement to the viewer. Today, photographers still work to expose the photograph accurately in camera and fine tune the final image just as Ansel Adams had to. David firmly believes that as artists we should always be trying new things and not become complacent with tried-and-true methods.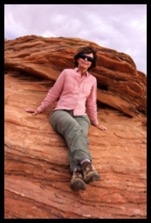 Patricia Beebe's discovery of watercolors began in 1992 with a class at USF. The flow of color, the subtle shading and unpredictable nature of the media allow me to express my artistic vision in a unique way. My inspiration is the natural world around us.


Over the years, she has worked on a variety of surfaces for her paintings including hot & cold pressed papers, canvas, Yupo and Aquabord. She picks from these based on the effect she is looking for in a particular work. When she want a loose feel to the painting, she will choose to use Yupo, because the paint retains really saturated colors and flows beautifully. Canvas adds a texture for watercolors not available on any other surface and has the benefit of not having to be framed behind glass. Aquaboard allows her to render extremely fine detail. With the subject and the surface selected, she then decides how best to render her vision. While watercolor paint is her primary medium of choice, she also works in hard pastels. Often she combines the two, and at times adds ink to tighten and give emphasis to the subject.

Pat has taken many classes and read about many different techniques, but the true joy of painting is in the creation. Practice may not make perfect, but it does help inform how best to accomplish the goals you set for yourself with each painting.

David and Pat have been blessed with a lifetime of travel around this globe we share. David has spent his adult life covering wildlife above and below the water. The quotation,
"If you want to be a better photographer, stand in front of more interesting stuff."
is attributed to Jim Richardson at National Geographic and they have experienced many wondrous wildlife encounters and met amazing people in exotic locales. From Africa's Big Five and Mountain Gorillas, India's Tigers, Indonesian and the South Pacific coral reefs to most of the Americas big cats, birds and the Caribbean's reefs, these adventures inform their art.

Their website, b2gallery.com, provides examples of the major techniques used in their large body of work and showcases the exotic destinations they have been privileged to explore. In addition to custom prints from their gallery at
Fine Art America
, David offers a number of limited edition prints (no more than 20 in a series) and Pat offers original paintings and pastels.


Biography


David and Pat Beebe were both born in Tampa, FL where they still live today. David has had a camera in hand since 1971. Since retiring from a 35 year career in Information Technology in 2012, he has taken tens of thousands of photographs.

David is in his second term as president of the North Tampa Arts League (northtampa-arts.com) and is active in the local art community. His jaguar photos were featured on Nat Geo Wild's Big Cat Week special "Hunt For The Shadow Cat". His travel photos and stories have been published in Luxe Beat Magazine. His wildlife photography has been included in 2 shows at Rare Hues and the Carrollwood Cultural Center. His photography has also been on exhibit at Jimmy B Keel and New Tampa libraries. He also has an exclusive show scheduled at The Bunker in Ybor City from November 9 - December 14.

Pat has been painting in watercolor since 1992. Since retiring from a career in Information Technology in 2011, she has devoted herself to further developing and fine tuning her artistic expression.

She has shown her work at the Jimmy B Keel and New Tampa libraries, Lowry Park zoo and local hospitals. She joined the North Tampa Arts League in 2013. Recently some of her art work was shown at the Carrollwood Cultural Center and is currently on display at Hunters Green Country Club.